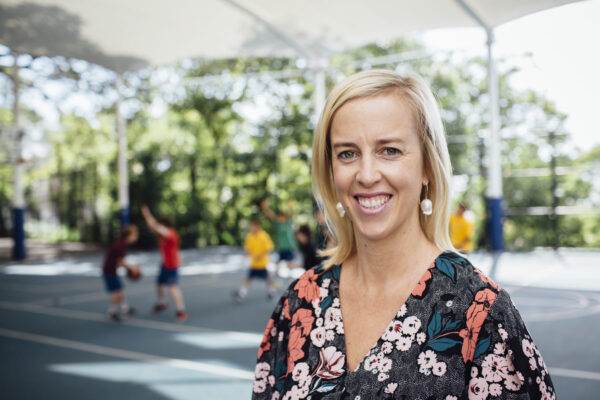 Diary Dates
Please find below key event dates you need to be aware of for the Junior School in Term 3. For all of the College events, please refer to the College calendar and Key Dates in each edition of Nurrunga
Saturday, 23 July – Winter Sport Reconvenes  
Monday, 25 July – Pupil Free Day in the Senior School, classes as normal in the Junior School
Saturday, 6 August – Final Round Winter Sport
Thursday, 11 August – Wakakirri (selected students)
Friday, 12 August – Year 6 Retreat Day – Sports Uniform
Wednesday, 17 August – Junior School Athletics Carnival – Queens Park – Sports Uniform
Thursday, 18 August – Sami Bayly Author & Illustrator presentation 
Friday, 19 August – Year 5 Retreat Day – Sports Uniform 
Monday, 22 August – Book Week – Pop Up Bookshop – 9:00am – 12:30pm
Tuesday, 23 August – Year 5 Writing Workshop – Academic Uniform
Wednesday, 24 August – Year 5 Leadership Day – Sports Uniform 
Wednesday  24 August – Year 6 Writing Workshop – Academic Uniform 
Friday, 26 August – Junior School Fun Run – Waverley Park – White T-Shirt and Sports Shorts
Friday, 2 September – Father's Day Mass and BBQ Lunch – Midday Mary Immaculate Church
Monday, 19 September – Year 6 Allwell Testing – Academic Uniform 
Friday, 23 September – Term 3 Classes Conclude
A warm welcome back to Term 3. It has been lovely hearing all the holiday stories from the boys. 
Holiday and leave requests
A reminder that parents requesting permission for up to three days of leave or extended holiday periods exceeding three school days must apply for permission from myself – gsmith@waverley.nsw.edu.au. Permission needs to be in writing at least two weeks in advance and is not automatically granted.
RAT's 
Please note, your son will have received five RAT's today to be used for symptomatic testing. We ask that you please keep your son at home if he is showing any flu-like symptoms. 
Haircuts and Uniform
A reminder about our haircuts and uniform policy as we move into Term 3:
Hair should be neatly cut, combed and maintained and should be shorter than the collar.

The

new hoodies available in the uniform shop can only be worn to training and sporting fixtures and must not be worn at any time whilst at school. The college PE jacket and hoodie are at no stage to be worn with academic attire.

The blazer needs to be worn to and from school and the navy vest or jumper can be worn whilst at school.

The navy cap is the only hat to be worn at school. The white cap is only to be worn for tennis and cricket.

Students are to wear standard black leather lace-up shoes except during sport, black runners are not permissible with the academic uniform.
Please refer to page 24 of the College Diary for our Haircut Policy and page 36 -37 for our Uniform Policy.
Ms Gabrielle Smith – Director of the Junior School
gsmith@waverley.nsw.edu.au
---
Fathers Day Mass – Friday, 2 September 2022 – Mary Immaculate Church
The celebration of fathers, grandfathers and significant others in the lives of our Waverley College Students will be celebrated on Friday, 2 September at Midday (Week 7, Term 3). This will be held at Mary Immaculate Church followed by lunch at the Junior School.  
Part of the celebration will include a slideshow.  Can I please ask that you send through a photo of your son(s) with their fathers/grandfathers if you would like a photo included in this presentation.
Please send through all photos to liturgy@waverley.nsw.edu.au
Mr Stephen Ghattas – Assistant Director of Identity & Student Formation
sghattas@waverley.nsw.edu.au
---
Home Learning Club – Week 2
Register your son via the link https://homelearningclub.youcanbook.me/
If your son is unable to attend please contact the school via email at nzivanovic@waverley.nsw.edu.au or call reception.
Public Speaking Competition Year 5
All Year 5 students will be participating in a school-based Public Speaking Competition this term. The competition aims at allowing students to develop their speaking skills. Speaking well in public prepares you for positions of responsibility, visibility and the future. Speak up, speak well, and many opportunities will be open to you. 
2022 ICAS Competitions | Years 5 and 6 students
If you would like your son to compete in the 2021 ICAS Competitions, you will be asked to nominate which competitions you would like him to be entered through the Parent Payment System. The following ICAS competitions are offered at the Junior School: Writing & Digital Technologies, Science & Spelling Bee, English and Mathematics. This year all the competitions will be held in August and September, Term 3 and will be completed before school in the Learning Hub. Dates and times below.
Click https://shop.icasassessments.com/pages/pps to register your son. Through this system, parents can pay for ICAS directly online while tests will still be held at our school. Please use the school's access code details to register your child no later than Friday, 22 July. 
Waverley College School Access Code: UUD072
Please consider carefully before choosing this enrichment opportunity for your son. It is a rigorous competition with many questions set beyond grade level. Participants are required to demonstrate a deeper, integrated and thorough level of learning. If you are unsure of your son's suitability, please consult with his teacher. More information about the assessments can be found at ICAS Assessments: Home 
If you require additional support registering your son contact the customer service team. Call us on Australian Toll-Free Tel 1800 931 775
Sitting the ICAS Exam in Term 3
WEEK 
START TIME
DATE
ICAS EXAM 
4

8:00 am 

Tuesday, 9 August

Digital Technologies 

8:00 am 

Thursday, 11 August 

Writing 

Locked down browser required 

5

8:00 am 

Tuesday, 16 August 

English 

6 

8:00 am 

Tuesday, 23 August 

Science 

8:00 am 

Thursday, 25 August 

Spelling Bee 

Locked down browser & earphones required 

7

8:00 am 

Tuesday, 30 August

Mathematics 
Book Week Celebrations and Competitions 
In August we will be celebrating Book Week at the Junior School. The theme this year is
Dreaming with eyes open…
Sami Bayly Author – Illustrator Presentation 
To kick off our Book Week Celebrations Sami Bayly who is one of my personal favourite children's authors & illustrators will be our guest on Thursday, 18 August. 
The presentation aims at promoting reading, creative writing and illustrating.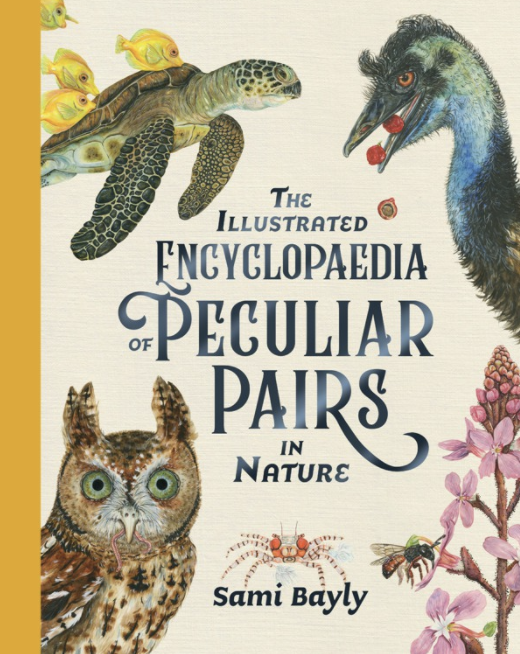 Over the years Sami has won and been nominated for numerous awards, receiving Highly Commended for the Community Educator of the Year in the 2021 Environmental Education Awards.
Her first book, The Illustrated Encyclopaedia of Ugly Animals won the Children's Indie Book of the Year Award and the Best Designed Children's Non-Fiction Illustrated book held by the Australian Book Design Awards. In the USA it was the 2020 GOLD Winner for the Juvenile Non-Fiction Award, held by Foreword Reviews.
It received the Honour Award for the CBCA Eve Pownall Award and was shortlisted for the ABIA Book of the Year for Younger Children and the ABA Booksellers' Choice 2020 Book of the Year Awards.
Her second book, The Illustrated Encyclopaedia of Dangerous Animals, received the Honour Award for the CBCA Eve Pownall Award and was shortlisted for the Children's Indie Book of the Year Award, the ABIA Book of the Year for Younger Children and the Queensland Literary Awards for the Children's Book of The Year.
Pop-up  Bookshop 
Our Waverley Pop-Up Bookshop proudly supported by The Children's Bookshop in Glebe will continue our celebrations on Monday 22  August from 9:00 am – 1:00 pm in the Learning Hub. 
Students will visit the bookshop with their class on Monday from 9:00 am. 
The payment method will be determined closer to the date.   
Allowing your son to make his own choices on what to purchase is a great way to encourage him to read!
Books will range from $10.00
Tuesday – Year 5 and Wednesday – Year 6  Writing Workshop 
Never Ending Story Workshop 
Your son will take part in a fun and engaging writing workshop that will encourage critical and creative thinking while working collaboratively in a small group to produce part of an imaginative text, which in turn will be part one chapter of a book. The final copy will be printed and placed in the Learning Hub for all to enjoy.  
Competitions  
All students from the Junior campus are encouraged to enter one or both of the competitions running for Book Week. I will be promoting these competitions in the first few weeks of Term 3. 
Winners will be announced on Thursday, 25 August
Ms Natasha Zivanovic – Literacy and Innovation Teacher
nzivanovic@waverley.nsw.edu.au
---
City to Surf
The Waverley College City to Surf team has well and truly exceeded all expectations:
I am totally blown away by the response from our community to this event! There are now 27 days left until the big day! You still have time to:
train

recruit family and friends to join you

fundraise
In facilitating our team I would like to publicly acknowledge the wonderful support that I have received from Sophie Smith. Running for Premature babies is organised by Sophie who is a current Waverley College mother and started the charity after losing her prematurely born triplets. Sophie is an amazing, driven and passionate lady who works tirelessly to organise Running for Premature Babies and has gone above and beyond to help keep the Waverley College team stay on track. It has been an absolute pleasure to work with her and be inspired by her dedication.
Please email me if you have any questions about our team and fundraising efforts.
Mr Elliott McKimm – Year 5 Classroom Teacher
emckimm@waverley.nsw.edu.au
---
Co-Curricular Sport & Extra Co-Curricular
Good luck to all teams in their final three rounds of the Winter Co-Curricular Season. It has been a great season so far, and it's evident in the consistent camaraderie shown within all teams.
Please follow the link below to ensure you are up to date with any changes to fixtures for Round 8 (Saturday, 23 July) and keep a close eye on the Waverley College app for any further adjustments.
https://waverley.nsw.edu.au/events/senior-and-junior-sport-fixtures/
Extra Co-Curricular activities of Innovation Club, HipHop Dance and Judo will all be recommencing from Monday of Week 2. We're excited for each activity to be getting started again after such a great Term 2. All sessions will be as normal for days and times, but we welcome a new Innovation Club group for Term 3 and all sessions are as follows.
INNOVATION CLUB 
Teacher
Activity Time
Location

Lachlan / Hayden

Monday – Group 1 (8.45 AM to 9.30 AM)

Monday – Group 2 (7.45 to 8.45 AM)

Learning Hub

JUDO
Teacher
Activity Time
Location

Ms. Tweedie

Tuesday – Group 1 / Wednesday – Group 2 

(7.30 to 8.30 AM)

Auditorium

HIP HOP DANCE 
Coach
Activity Time
Location

Joel Preisley

Tuesday (3 to 4 PM)

Auditorium
External Holiday Sporting Achievements
Marcus Strbac participated in the NSW AFL PSSA training camp in Barooga, border of NSW & VIC. The boys participated in daily training 9-3pm. The days were based around training, skills and drills, individual and team challenges, game plan, mini games, recovery sessions and education. On Tuesday the boys played the U14's local footy team Barooga Hawks under the lights winning 72-2. 
Congratulations to Marcus for making it into the NSW State AFL Team.
Dexter Francis – Interschools ski and snowboard regional competitions
In the school holidays Dexter Francis (Year 6) competed in the Interschools ski and snowboard regional competitions in Perisher. The Interschools competition is a fantastic event where over 2500 kindergarten to year 12 children, from over 350 schools across Australia compete across a number of different skiing and snowboarding disciplines.
Dexter competed in Division 4 where he received a gold medal for coming first in Snowboard Cross, silver medal for Snowboard Giant Slalom, and placed 12th in moguls, 15th for Skier Cross and 18th for Alpine – an incredible achievement for a first attempt, especially without any race training.
Dexter will progress to the NSW State Championships for Snowboard Cross, Snowboard GS, Moguls and Skier Cross where he will join Rory Palmer (Year 5) and Patrick Palmer (Year 7) who will be competing in Alpine, Skier Cross and Moguls having prequalified for the NSW State Championships.
Randwick Rep Rugby Team
Waverley has a number of boys who represented the U11s Randwick rep team at the NSW State Gala last weekend. 
U11 Greens won 4 from 6
U11 Whites won 5 from 6
Congratulations to the following boys for their involvement: Talin Opai, Louis Coleman, Joseph Di Blasio, Charlie Meynell, Hugo Cummins, Henry Callen, Hunter Leondis, Jackson MacAskill, Kalan Fisher, Samuel Powell, Jacob Roorda (was missing from the photo) 
A further congratulations to the Waverley boys that represented Randwick in the U10s, including Will Thompson & Oliver Burke and anyone else missed.
FunRun (Colour Run)
We will be holding the School Fun Run as a major fundraising event this year on Friday, 26 August! We're doing it to raise much needed money for the following charities linked to the annual Walkathon Fundraiser event that has been running for close to 30 years at the Junior School:
The Sydney Children's Hospital Foundation
Starlight Children's Foundation
Children's Leukaemia & Cancer

About the Day 
The School Fun-Run BIG SHOW is all about Fun! There will be huge inflatables, and you will get to meet Chase the Cheetah! Think of it as a Fun Run carnival! This will be one of the most exciting days on our school's calendar, with everyone's participation the aim, so please make sure they attend on the day and cheer the other kids on! 
How Does Your Child Fundraise?
Firstly, go to schoolfunrun.com.au and create a student profile page. Everything to do with your fundraising revolves around this page. Students have also been given a booklet with a QR code to help with the sign-up process, which needs to be done by the parents/ carers.
Students who raise just $10 will be able to choose a prize! The more they raise, the better their reward – don't forget to check these out in the sponsorship form! We have educated students on the dangers of doorknocking without supervision, and we encourage you to reiterate this at home. The great thing about online fundraising is that you can share the link to your child's profile with friends and family via email, SMS and Social Media.
Online Fundraising
The easiest way to help your child raise money is through online fundraising, where students raise an average of $120. On top of raising more money, it's also safer and easier than door knocking and you don't have to worry about handling money! To start fundraising online, go to your student profile page at schoolfunrun.com.au and share your online fundraising link.
Getting Involved
Not only can you support the school and students with your sponsorship – but you can join in on the fun! We would love to welcome parents and family members to attend the School Fun Run. If you would like to volunteer on the day, please contact me on the details below.  I can't wait to see you at our event!
Ordering Prizes – ALL PRIZES MUST BE ORDERED ONLINE
Please contact your school's coordinator (Mr. Wachtel) if this isn't possible.  
Prizes MUST be ordered between the Friday, 26 August and Friday, 2 September. Simply visit schoolfunrun.com.au to create / log into your Profile Page between these dates. Then click on the 'CLAIM YOUR PRIZE' button and follow the prompts. If you have any questions, please contact the School Fun Run team on 1800 FUN RUN and they will gladly assist! 
Promotional Videos:
School Fun Run – The Big Show

(Click Link for Video)

Student Kick Off – Big Show

 

(Click Link for Video)
Key Information Points:
When will our School Fun Run be held? Friday, 26th August (Week 6)
Why are you holding the Fun Run? What are you raising towards? The Sydney Children's Hospital Foundation, Starlight Children's Foundation and Children's Leukaemia & Cancer
How much are you trying to raise as a school? $30,000
When is all the money due back? Friday, 2 September (Week 7)
How many weeks do you have to fundraise? Just under 6 Weeks
Jack Wachtel – Assistant Director of Co-Curricular
jwachtel@waverley.nsw.edu.au