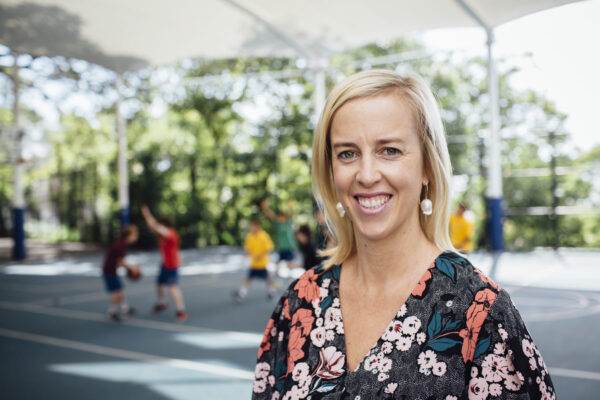 Diary Dates
Please find below key event dates you need to be aware of for the Junior School in Term 4. For all of the College events, please refer to the College calendar. 
November
Tuesday, 8 November – Year 6 Orientation Day – Senior School – Sports Uniform

Thursday, 17 November – Junior School Music Festival – PAC, 6pm – select students 

Saturday, 19 November – Final Summer Co-Curricular round of sport

Friday, 25 November – Year 6 Graduation Mass – 1pm – Followed by a BBQ at Coogee organised by Class Parents 

Friday, 25 November – Reports Home

Monday, 28 November – Year 6 Laptop Return 

Tuesday, 29 November – Year 6 Celebration – Raging Waters
December
Thursday, 1 December – Years 5-8 Presentation Day – Academic Uniform 

Thursday, 1 December – Classes Conclude
Y-Safe Sessions
This week, the Junior School participated in Y-Safe sessions and found it to be a very positive experience.
The sessions encompassed and explained the many benefits of connecting and socialising online, while effectively addressing the importance of being alert to risks. Utilising real-world stories and role play, students were provided with a safe forum to explore the impact of key themes such as cyber bullying, social exclusion, and the power of bystanders who choose to stand up and contribute to positive issue resolution. 
Ms Gabrielle Smith
Director of Junior School
E: gsmith@waverley.nsw.edu.au
---
Musica Viva 
Did you know that Leonardo da Vinci invented a parachute? . . . and a scuba mask? . . . and a robot? On Tuesday, we welcomed performers from Musica Viva's show Davinci's Apprentice. This show not only told the story of Roberta who faced great difficulties as a young girl who wanted to become da Vinci's apprentice, but it also took us on a musical journey as we experienced instruments from the time of da Vinci.
We heard the Theorbo, the Viola da gamba and the Cornetto, and learned about how they are played, as well as their history and information about their construction. I found this particularly interesting as we usually only see historic instruments like these in museums.
One of the most interesting things about performances from Musica Viva ensembles, is that they share their music with us before they come to the school. In preparation for the performance, the boys have listened to the music, composed movement sequences, created spinning maple seeds, discussed Roberta's situation, composed acrostic poems about Roberta, and researched the inventions and instruments of the time.
Ms Michelle Rollins
Music and Drama Teacher
E: mrollins@waverley.nsw.edu.au
---
Year 6 Graduation – Friday, 25 November 2022 – Save the Date!
Request for Photos Please
As part of the Year 6 Graduation, I will be putting together a slideshow presentation. I would be very appreciative if you could send through a photo of your son's Kindergarten photo (or their first day of Kindergarten, or similar), as this will form part of the presentation.
Please email your labelled photo to liturgy@waverley.nsw.edu.au by no later than Friday Week 5. Picture format as a jpeg or png files would be preferred. Please do not send through pdf files.
Thank you.
Mr Steve Ghattas
Assistant Director of Identity & Student Formation
E: sghattas@waverley.nsw.edu.au
---
Summer Co-Curricular Sport
The weather gods have been looking after us each weekend, and it is going to be the same for tomorrow's games. It has been a great start to the season, and I wish all teams the best of luck as we approach the halfway mark of the Term 4 season of summer sport.
Please click the button below, to ensure you are up to date with fixtures and venue maps for Round 9 (Saturday, 29 October). Keep a close eye on the Waverley College app for any further adjustments due to weather conditions or ground closures.
NSWCIS Athletics Championships
Last Thursday, Charlie Carrano competed in the NSW State Athletics Championships for the CIS in the 100 metres. We are delighted to announce that Charlie made the semi-final and is now ranked 13th in the State. Congratulations, Charlie, on this outstanding achievement.
PSSA State Cricket Championships
Henry Walker (Year 6) recently successfully competed at the PSSA State Cricket Championships in Dubbo. Playing for NSW Combined Independent Schools, Henry's team was undefeated till the semi finals where they lost a nail-biting match to the eventual gold medallists, Sydney North.
Henry's strong batting and fielding performances had State selectors watching him in each game and from numerous accounts, just narrowly missed out on the coveted number 3 batting position in the NSW side. But more importantly, Henry and his team came away with the bronze medal, new mates and lots of good memories.
He is now excited about playing Cricket for Waverley College, his Club and Rep teams. A massive congratulations to Henry and the team for their achievements; the future is bright and we look forward to seeing Henry's development.
Mr Jack Wachtel
Assistant Director of Co-curricular (Years 5-8)
E: jwachtel@waverley.nsw.edu.au
---
Home Learning – Week 4
Click here to register your son
*No Home Learning Wednesday, 2 November – Staff Meeting 
If your son is unable to attend, please email the College at nzivanovic@waverley.nsw.edu.au or call reception.
Learning Hub
Promoting Books to Peers via iMovies or iTrailers 
This term, the students will be promoting one of their favourite books read to date with their peers, by creating a book trailer using iMovie or iTrailer. 
This task not only helps students think critically and creatively to produce a book trailer, but allows them to become more technically literate using iMovie or iTrailer. 
The aim of this project is for students to find new reading material that their peers recommend. 
Home Tip To Encourage Reading at Home
The holidays are fast approaching and it is essential to continue to encourage your sons to read at home. Modelling reading at home is so important! Carve out time every day for family reading time. This can be a short time (15-20 minutes) where everyone in the family stops what they are doing and reads. It can be anything from a book, newspaper article, or magazine to a cookbook.
Children who see the important people in their lives reading will want to read even more. 
Important Note: Current Year 5 students will be permitted to borrow books for the Christmas holidays. 
Book Suggestions Box 
Alex Jacques (Year 6) is the brains behind this simple idea, that has worked a treat over the last two terms. Students are encouraged to add titles of books to the Suggestion Box. Once there are 10-20 suggestions, books are ordered. This gives students a voice on what they would like to read.
If you son would like to read a book that is not in the Learning Hub, encourage him to add it to the 'Book Ideas Box.'
I have seen an increase in reading when students select their own texts. 
Ms Natasha Zivanovic 
Literacy & Innovation Teacher
E: nzivanovic@waverley.nsw.edu.au
---
News From Year 6 Orange and Teacher Mr Tom Olds
In Geography this semester, we are learning how to execute Geographical skills such as mapping, fieldwork, interpreting graphs and statistics, analysing and creating a variety of visual representations. We will practise and master these skills by learning about content that asks us to reflect upon similarities, differences and the importance of intercultural understanding in countries, particularly those in Asia and the G20. Our aim of the unit is for students to discover how they can become global citizens. 
In preparation for their major assignment for Geography this term, the gentlemen in 6 Orange conducted a quick research task, comparing Australia to an Asian country of their choosing, and then presented their findings in a visual presentation to place on our walls for inspiration.
The information presented was on a range of topics such as geographical location, size/population, major imports/exports, languages spoken, Indigenous peoples, government systems etc. 
Below are a few of the completed research tasks:
Mr Tom Olds
Classroom Teacher 6 Orange
E: tolds@waverley.nsw.edu.au