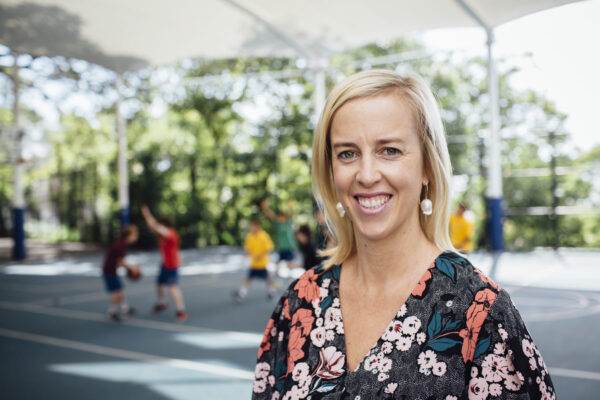 Diary Dates
Please find below key event dates you need to be aware of for the Junior School in Term 4. For all of the College events, please refer to the College calendar. 
November
Tuesday, 8 November – Year 6 Orientation Day – Senior School – Sports Uniform

Thursday, 17 November – Junior School Music Festival, PAC, 6pm – select students 

Saturday, 19 November – Final Summer Co-Curricular round of sport

Friday, 25 November – Year 6 Graduation Mass – 1pm – Followed by a BBQ at Coogee organised by Class Parents 

Friday, 25 November – Reports Home

Monday, 28 November – Year 6 Laptop Return 

Tuesday, 29 November – Year 6 Celebration – Raging Waters
December 
Thursday, 1 December – Years 5-8 Presentation Day – Academic Uniform 

Thursday, 1 December – Classes Conclude 
Ms Gabrielle Smith
Director of the Junior School
gsmith@waverley.nsw.edu.au
---
Supporting Homeless Men and Women of Sydney During Christmas
Christmas time can be a lonely and difficult time for many people throughout Sydney, therefore we are collecting donations this year, in the hope of supporting the homeless men and women of Sydney.
Matthew Talbot Hostel 
The Matthew Talbot Hostel provides accommodation and specialised support to people who are homeless or at risk of homelessness. The service aims to provide immediate support and accommodation for people at the time of crisis, as well as facilitate access to other essential services and more permanent housing.
Click here for more information
Donations Needed
Toiletries (preferably small travel-size items)

underwear

socks

chocolates

notepads

pens
Kids Giving Back – School Donation Drive
'Kids Giving Back' is a NFP – DGR-status charity who offer meaningful volunteering opportunities to people 6-18 years old. Our mission is to create the next generation of generosity. Our philosophy embraces the triple impact of volunteering: creating empathic and responsible kids, supporting charities, and improving the society in which we live by creating a civic-minded population.
'Kids Giving Back' partners with over 50 charities, and would love the support of the Waverley community in appealing our students to bring in the following essential items for Essential Care Packs.
With these donations, we enable children in the school holidays to create care packages, which are then donated to victims of domestic violence and the homeless community.
Can You Help Provide These Items For Essential Care Packs?
Wet wipes – small packs

Lip balms

Sunscreen – small roll-on

Bandaids

Emery boards

Pocket tissues

Hand Sanitiser – small bottles

Travel size shampoos and conditioners

Mens' combs
Thank you for your support!
Thank you to Noah Nunn (5 Indigo) for bringing this charity to our attention.
Where Can the Waverley Community Leave Their Donations?
Donations for both of these charities can be handed to Mrs Coupe at the Junior School front office. We will be collecting donations up until Friday Week 7 (25 November). Your generosity and support is very much appreciated.
Mr Steve Ghattas
Assistant Director of Identity & Student Formation
sghattas@waverley.nsw.edu.au
---
Summer Co-Curricular Sport
There have been some amazing team results this season, with minimal to no disruptions to Saturday sport. I know that will continue this weekend for Round 10, best of luck to all teams and please remember to remain committed.
If your son is unable to attend, I need an email sent, or there may be consequences for unexplained absences for training and games.
Please click the button below to ensure you are up to date with fixtures and venue maps for Round 10 (Saturday, 5 November). Please keep a close eye on the Waverley College app for any further adjustments due to weather conditions or ground closures.
AFL Schools Launch Event 
A small group of Waverley Junior School AFL students were invited to attend the AFL NSW/ACT launch of the Schools Strategy Tuesday, 1 November at UNSW. The launch was focused on setting the platform for an exciting 2023 and beyond in AFL in the education sector.
The event involved The Hon. Sarah Mitchell (Minister of Education), AFLW player Alyce Parker (GIANTS), and many other AFL and education people of influence. 
As a key partner school and great advocate for the AFL, Geoffrey Gibbons, Jake Tobin and Marcus Strbac were given opportunities to ask questions to the panel of people mentioned, related to the new schools program. A few free AFL prizes sweetened the deal for our students to be involved.
Mr Jack Wachtel
Assistant Director of Co-curricular (Years 5-8)
jwachtel@waverley.nsw.edu.au
---
Home Learning – Week 5
Click here to register your son
If your son is unable to attend, please email the College at nzivanovic@waverley.nsw.edu.au or call Reception.
3D Printing 
Not every design and print is a success! 
Over the last few weeks, Waverley students have been challenged with the 3D printer – some prints have failed and some have been highly successful. The failure depends on the design and possibly the status of the printer itself.
Designing is not an easy task. Going through the process of modifying a design takes a lot of patience and persistence. The students have discovered that going back to the drawing board and problem-solving is a must when completing any type of design task.
Drawing Club
I love the enthusiasm the students bring to their weekly Drawing Club session. This week, the students focused on 'Still Life.' Using the Learning Hub Fiddle-Leaf Fig as inspiration, they produced the most incredible drawings. Some even opted to use watercolour paints for their drawings. 
IPSHA Speakers' Challenge 
I would like to take this opportunity to wish Cormac Maher (Year 5) and Byron Thomas (Year 6) all the best for their Public Speaking Competition next week. I would also like to thank James Peate (Year 9) for taking the time to work with the boys on their speaking skills, working on their pace, stance and voice. Both students have worked very hard to write a speech exploring the topic: When the going gets tough…
Ms Natasha Zivanovic
Literacy & Innovation Teacher
nzivanovic@waverley.nsw.edu.au
---
News from 5 Blue and Ms Tanya Buttling
Authored by Leo Vigil
Welcome to this week's Junior Schools Nurrunga. In English these past few weeks, 5 Blue have been learning about humour, for example, slapstick satire and different types of irony. In writing, we are learning about genre and creating our very own version of the doctor text from Exploding Endings by Tim Harris.
In Geography, we have been developing our knowledge of topography. Did you know that by learning about the elevation of the area your house is in, it can help you to prepare for a bushfire? At the Junior School, a local fire department taught us that for every 10° angle that a fire travels up a hill, the fire speed doubles. Below you can see an example of some of our topography work.
In Religion, 5 Blue has been learning all about 'All Hallows' Eve' and its Irish and Scottish origins, where people remember saints and people who have passed away throughout the year.
Write a Description of How This Suburb Compares to Waverley's Topography
Authored by Fred Goldrich 
Waverley has a diversity of elevations that range between 10-90m above sea level. It has features of beaches and shops as well as a vast number of hills.
Palm Springs is a very contrasting area to Waverley because the suburb's elevation is around 899m above sea level. It's surrounded by a number of mountains that are a whopping 1,870m above sea level. It's also near lots of famous deserts, including my personal favourite, Joshua Tree National Park.
Lane Cove has a very similar topography to Waverley. Surprisingly, the topography only gets up to about 122 m above sea level which is crazy to me because there seems to be a lot more large hills.
Kangaroo Valley is dissimilar to Waverley's topography because it is surrounded by mountains that are 678m above sea level and there are also areas that are only 164 m above sea level.
Huntington Beach is very dissimilar to Waverley's topography because it is a gradual incline that eventually reaches 118m above sea level.
Byron Bay is a very flat area that is only 20m above sea level and there are lots of greenery and farm areas.
Ms Tanya Buttling
Year 5 Blue Classroom Teacher
tbuttling@waverley.nsw.edu.au