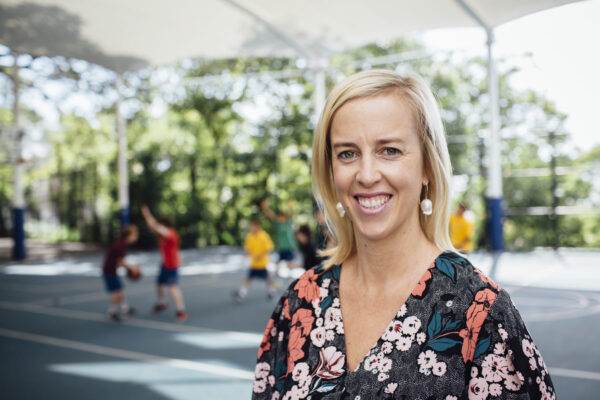 Diary Dates
Please find below key event dates you need to be aware of for the Junior School in Term 3. For all of the College events, please refer to the College calendar. 
Monday, 19 September – Year 6 Allwell Testing – Academic Uniform 

Thursday, 22 September – National Day of Mourning – Public Holiday

Friday, 23 September – Term 3 Classes Conclude
Swim School Swim Squad
Did you know that Junior School students can take 'Swim Squad' as an extra-curricular activity? Our heated pool on the Senior School campus is 50m (Olympic-sized!), so squad swimmers can gain fitness as well as stroke technique. It's also friendly and fun.
The Swim School offers three levels of swimming instruction:
Tadpoles (30 minutes)
Mini Squad (45 minutes)
Junior Squad (45 minutes)
*All swimmers must be able to swim unassisted, as there is no in-water coaching.
The Swim School operates throughout the summer months, commencing at the start of Term 4 and concluding at the end of Term 1.
Session times, cost, enrolment, payment, parking and contact details
>>> Click here to view detailed information about Swim Squad.
Ms Gabby Smith
Director of the Junior School
E: gsmith@waverley.nsw.edu.au
---
Free Dental Checks for Eligible Students – Consent Form Due Wednesday, 21 September 2022
The Australian Government has an initiative for schools for mobile Dental clinic services, such as NSW Dental Care. NSW Dental Care is offering free dental screenings to students at Waverley College from 24-28 October, 2022. 
The dental screening is a free of charge for eligible students aged 2-17 and provides benefits for the child for basic dental services that includes:
Dental examination

Dental X-rays

Preventive Oral Care, such as oral hygiene assistance, cleaning of teeth and the application of fluoride to the teeth.
This service is provided under the Child Dental Benefits Scheme of the Australian Government. Early detection of decay and other dental disease is vital in preventing bigger, more painful and expensive problems in the future. Left untreated, dental disease is progressive and will result in greater discomfort, and is likely to lead to permanent problems, such as tooth loss or lasting pain.
>>> Click here to view and complete a consent form if you would like your child to receive a dental consultation.
Please ensure the form is completed by Wednesday, 21 September 2022. 
This falls under the Medicare – Child Dental Benefits Scheme. Parents will need to provide their child's Medicare number on the form. Waverley College encourages our students to benefit from this service.
What is the Cost?
This service is free for eligible students. Payment of benefits under the Child Dental Benefits Schedule is administered through the Department of Human Services. If your child is eligible, there will be no cost to you and no gap fee. 
How Does it Work?
NSW Dental Care will provide these dental services within Waverley College on both the Junior and Senior School campuses. NSW Dental alongside Waverley College will ensure each student's safety, comfort, and wellbeing.
NSW Dental Care arrives with fully mobile state-of-the-art equipment, and follows strict COVID-19 safety regulations including the staff being fully vaccinated before visiting the school. Once the check-ups are completed, reports will be mailed to parents regarding the outcome. This enables early diagnosis and preventative treatment.
Should you have any questions, please do not hesitate to email healthcentre@waverley.nsw.edu.au
Ms Adele Cutbush
College Registered Nurse
E: healthcentre@waverley.nsw.edu.au
---
Visual Arts Club – Book Now!
Expressions in Clay: Texture Through Sculptural Form
Summer Art Club 2022/2023
Visual Arts Club will be offered at Waverley as a Summer activity for students from Years 5-12. It will commence Term 4, Week 2, 2022. 
Visual Arts Club provides an opportunity for students to build skills in critical and creative thinking. This summer, students will be introduced to: Expressions in Clay: Texture Through Sculptural Form.  
Each student will be introduced to a range of ceramic handbuilding techniques such as pinch-pots, slabs and coiling techniques to build the fundamental form for their ceramic sculpture.
Natural and synthetic textures will be used to create impressions in the clay, forming crevices to catch and control glaze. Students will be involved in the firing and glazing process, learning glaze theory to further extend their knowledge on how clay bodies react when heated.
In Visual Arts Club students will:
Develop knowledge in ceramic handbuilding construction
Understand sculpture as a resolved art form (focus on balance, composition and viewing the work from all angles)
Be accomplished across a range of ceramic forms and glaze layering techniques
Cost: $110.00
Materials: all materials will be supplied (all works will be bisque and glaze fired)
Session times: select ONE from the following:
Ms Natalie Oates
Head of Visual Arts – Senior School
E: noates@waverley.nsw.edu.au
---
International Junior School Ethics Olympiad
Waverley College competed in the International Junior School Ethics Olympiad on Tuesday, 13 September. The Ethics Olympiad provides schools with a unique opportunity to develop skills in critical thinking, collaboration and communication. Students work as a team responding to questions and critiquing their own and others' arguments, while specialist judges award points on the basis of clear, concise, critical and collaborative thinking.
An Ethics Olympiad differs from a debate in that students are not assigned opposing views; rather, they defend whatever position they believe is right and succeed by showing that they have thought more carefully, deeply, and creatively about the cases in question. The cases covered issues including war, refugees and wanting to fit in.
Year 6 was strongly represented by Lachlan Crease, Harry Demetrios, Oscar Nicholson, Jeremy Pounder and Aidan Reay. The judges' feedback indicated that Year 6 was just beaten for the Bronze Medal – a great result in such a competitive international field.
The Year 5 team, represented by Xavier Bautovich, James Draper, Cormac Maher, Sam Peate and Leo Vigil, competed confidently and impressed the judges with some very creative responses, which earned them an Honourable Mention in the final results.
Congratulations to both teams and to all students who participated in the Ethics group throughout the term. 
Ms Deanne Edwards and Ms Margaret Fitzgerald
Learning Support Teachers
E: dedwards@waverley.nsw.edu.au
E: mfitzgerald@waverley.nsw.edu.au
---
Summer Sports Training (Weeks 9 and 10)
It has been good having Summer Co-Curricular sport recommence this week. It will continue for Week 10, with all Thursday training cancelled due to the public holiday. Any further adjustments or cancellations will be communicated through the College app.
Please refer to the training schedule for Week 10 below, and further information about Term 4 sport to come before the end of term.
>>> Click here to view the Weeks 9 and 10 Training Schedule.
Paul Kelly Cup – AFL – Waverley Reaches Semifinals of State Championship
The Paul Kelly Cup team who won the regional championship back in March, finally competed for the state championship on Monday. This is the major event, where the best AFL schools in NSW/ACT come together, to compete for the infamous Paul Kelly Cup at Giants Stadium. The team were ecstatic to be playing on an AFL ground, and to represent Waverley College at the highest level possible for Junior School AFL in NSW.
Waverley made it all the way to the Semifinals, winning all games in our pool of teams. Knowing it wasn't going to be easy, our students battled it out all day with nail biting results, to make it to the finals. Coming up against Lindfield East Public School in the Semifinal, it was clear that they had a height advantage. We fought it out to the very end, getting as close as three points behind, in the last few minutes. Unfortunately, time wasn't on our side, and we couldn't get in front to win the game.
Waverley College is extremely proud of how the team performed, and for the determination and resilience displayed. The players never gave up at any point of the day. The team finished 3rd overall, and definitely held their heads high for their efforts.
CIS Cricket
Congratulations to the following Waverley students for their selection to trial for the CIS Cricket team at The King's School last Monday: Luca Valere, Henry Walker, Sam Ireland and Jack McCallum.
All students trialled exceptionally well, and represented Waverley College with the utmost respect and honour. Over 100 students attended, with a train-on squad of 24 selected to attend a second trial, the following day. A massive congratulations to Henry Walker who made it through the second trial, and has since been announced as a part of the CIS Squad of 24. A huge achievement, and one Waverley College is hugely proud of. 
External Sporting Achievements
Six Waverley boys represented the Clovelly Eagles at the Canberra 7s Rugby tournament in Canberra last weekend. They were undefeated premiers, winning 7 games from 7 games. Congratulations to these students for their involvement and deserved success.
Players: Kalan Fisher, Hugo Cummins, Hunter Leonidis, Henry Callen, Joseph Di Blasio and Charlie Meynell.
Mr Jack Wachtel
Assistant Director of Co-curricular (Years 5-8)
E: jwachtel@waverley.nsw.edu.au
---
Home Learning Week 10
>>> Click here to register your son.
Home Learning will operate on Monday 19 September and Tuesday 20 September ONLY in the last week of term. 
If your son is unable to attend, please email the College at nzivanovic@waverley.nsw.edu.au or call reception.
Lunchtime Talk
Guest Speakers from UNSW, Dr Ben Montet and Dr Kate Jackson, who specialise in astrophysics, discussed all things Space with the Waverley students during our 'Lunchtime Talk' on Friday, 9 September. 
This presentation was literally out of this world. The Waverley students asked many intelligent questions about black holes, planets, stars, life on other planets and many, many more fascinating questions. I can confidently say that some of our students will be future scientists. 
A huge thank you to Dr Montet and Dr Jackson for giving up their time to inspire the next generation of astrophysicists. 
If you would like to volunteer to give a presentation, please email me directly at nzivanovic@waverley.nsw.edu.au
Debating Gala Day at PLC 
It has been a pleasure and privilege working with the Junior School debating team this season. Our last official debates were held on Tuesday, 13 September at the IPSHA Gala Day held at PLC Croydon. 
This group of students worked under pressure to debate in four rounds. Their commitment to debating this season has been outstanding. 
Next week, the debaters will showcase their skills at a live debate for the Junior School students. The adjudicators will be James Peate and Nicholas Zanapalis. 
The aim of this event is to get students inspired to trial for debating in 2023, whether that be in Year 6 or Year 7.
Ms Natasha Zivanovic
Literacy & Innovation Teacher
E: nzivanovic@waverley.nsw.edu.au
---
Science in 6 Red
In Year 6 this term, students are engaging in a Deep Learning Program connected to Citizenship. The program is built upon the dimension: Genuine Interest in human and environmental sustainability, whereby students incrementally reflect and gauge their movement along the progression.
One of our tasks is to create or re-create a game using old, recyclable, or repurposed materials. Students in 6 Red took the task further, by being mindful of the glues and tapes that they use, to ensure that these are also environmentally-friendly materials.
Students completed a design, which included a list of things they needed to collect to make their game. They then went about collecting those materials and just this week, began to create their games.
In Week 10, we will be playing all students' games as a class, and providing feedback to them.
Mr Matthew Johnston
Class Teacher 6 Red
E: mjohnston@waverley.nsw.edu.au