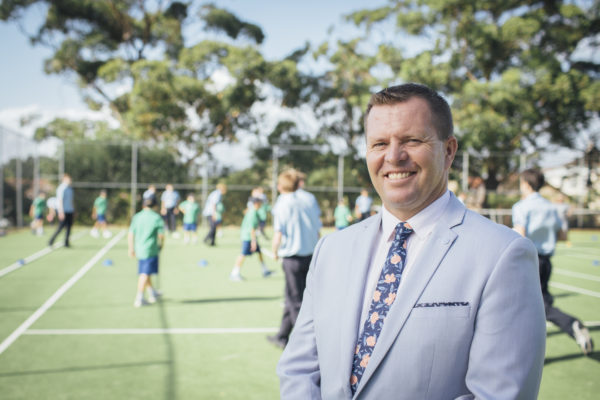 Read more: Co-curricular expectations, CAS Codes of Conduct, COVID-19 Protocols, 1st XI Football Crowned St Andrew's Cup Premiers 2022, Winter Co-curricular Captains and 1sts Teams.
---
Round 1 of Winter Activities
Expectations, CAS Codes of Conduct and COVID-19 Protocols
Welcome back to all students, parents and carers to Term 2, and the commencement of our full winter activities program. We have our first full round of co-curricular fixtures this weekend.
It is essential that all students are fully attired in the correct playing gear and that they arrive at each fixture a minimum of 30 minutes prior to the start of each match.
Due to the disruptions with the weather, and the short first week of Term 2, we will continue to make selections and changes after this weekend. All students are also required to reserve the fixture following their own where appropriate.
Any student who requires leave for a weekend fixture, must ensure that a request is submitted as early as possible before a weekend. Any absence due to injury or illness will require a medical certificate.
A reminder to all students also that the new hoodies available in the uniform shop can only be worn to training and sporting fixtures and must not be worn at any time whilst at school. The College PE jacket and hoodie are at no stage to be worn with academic attire.
All players, parents and spectators are also bound by the CAS Codes of Conduct for respect of officials and the opposition, and must follow staff instructions at each venue. We are also still working under strict COVID-19 protocols. Any persons who are displaying any flu like symptoms must not attend, and all hygiene measures are still in place.
Thank you
A big thank you to all of the students, staff and coaches involved in a wide range of activities over the holidays. We had Volleyball, AFL, Football and Rugby training and fixtures, and many students and staff gave up a lot of hours in their holidays in preparation for Term 2.
1st XI Football Crowned St Andrew's Cup Premiers 2022
I especially want to mention the efforts of the 1st XI Football who were crowned the St Andrew's Cup premiers for 2022. The St Andrew's Cup had 15 schools playing multiple tough fixtures over two days, and Waverley were successful in defeating a strong Moriah 3-1 in the final.
Winter Co-curricular Captains and 1sts Teams
We also presented our Winter co-curricular captains and 1sts teams this week on Thursday, and well done to the following students on their appointments as captains:
Captain – Joel Burgess; 1sts Captain – Maddox Grebert
Captain – Alejandro Zanapalis; 1sts Captain – Emilio Vinci
Captain – Solomon Tuqiri; 1sts Co-captains – Thomas Martin and AJ Preketes
Captain – Jarrod Garwood; 1sts Captain – Jack Preller
Captains – Dominic McGrath and Leo Morgan
Captain – Christian Kitas
Captain – Anderson Franulovich
Captain – Hirav Gandhi
Captain – Kai Chavez
Captain – Brandon Reid
Mr Steve O'Donnell
Director of Co-curricular
E: sodonnell@waverley.nsw.edu.au