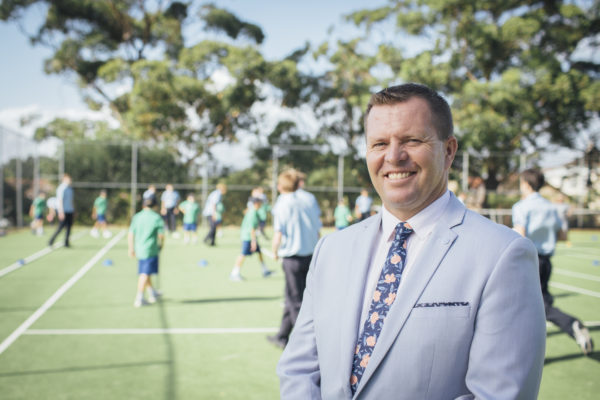 Sport Notices 
From Mr Steve O'Donnell, Director of Co-Curricular
Please click here to view the fixtures.
---
Wild Weather Effects the Start of Winter Co-curricular activities
From Mr Steve O'Donnell, Director of Co-curricular
After an extraordinary week of wild weather, we will endeavour to adjust our winter co-curricular activities and trials as best as we can. Hopefully we will be able to run internal trials and training this coming weekend but will also need to hold some training and trials during the holiday period so we are adequately prepared for next term.
Further information about these sessions will be published as soon as they are finalised.
Football codes
In the meantime, we encourage all students playing various football codes to ensure they are maintaining their fitness and skills in preparation for the season.
AFL and Volleyball Uniforms
A reminder that students in AFL and Volleyball can now purchase their uniforms for the winter season. We will notify the wider community as soon as all items for all activities are available which should be very soon. Click here to view the extended holiday trading hours. 
Summer Co-curricular, Individual, House Photos
For all of those families that ordered photos for Summer co-curricular, individual and house photos they should arrive by this Friday and will be given to students' Head of House. Students can collect these from Monday next week or they will be handed out at our next House Assemblies.
---
Recent Sporting Successes
Summer co-curricular award winners
This week we celebrated the award winners for the summer co-curricular season and I want to congratulate all students for their efforts and thank all of the Convenors, Staff and coaches for their efforts.  Click here to view the Summer Co-curricular Award Winners 2021
NSWCIS and CAS level winners
We also had a number of individuals who have had recent successes in representing the College at both a NSWCIS and CAS level.
Well done to:
Nikita Nikitenko and Roger Sweeney in CAS Tennis

Luke Furlong in NSWCIS Golf along with a number of other students in this growing sport

Jack Sherston and Hugo Roles with coach Matt Johnston in their representation and success with CAS Basketball

James Peate nominated for Coogee SLSC Junior lifesaver of the year
---
Waverley College Rugby Report
From Mr John McCoy, Convenor of Rugby
A Wet Start
Unfortunately, due to the wet weather we have been unable to get the start to the rugby season which we wanted. Training and trial fixtures have had to be cancelled as a result of the poor weather and ground closures. Players and families are encouraged to monitor updates from Mr O'Donnell and Mr Wilmot regarding sport for the remainder of Term 1. Players should be prepared to train unless they may hear otherwise.
Holiday Training
Due to the poor weather and the disrupted start to the season, we will be looking to hold some training sessions over the upcoming holiday period. A schedule will be communicated to players and families through the various Waverley College communication platforms in the coming week.
Season Dates
To assist with planning, please take note of the following dates for the 2021 season including the GPS/ISA Trial Fixtures and the CAS Fixtures. Please note that the listed opponents and playing locations are a guide only, and may be subject to change for certain teams should an opposing school be unable to match up in grades.
Term 2 Fixtures
Week 1 – Waverley College Vs Newington (13s, 16s & Opens HOME, 14s & 15s AWAY)
Week 2 – Waverley College Vs St Augustine's (ALL TEAMS AWAY)
Week 3 – Waverley College Vs SHORE (13s, 16s & Opens AWAY, 14s & 15s HOME)
Week 4 – Waverley College Vs The King's School (ALL TEAMS AWAY)
Week 5 – Waverley College Vs Oakhill College (13s, 16s & Opens AWAY, 14s & 15s HOME)
Week 6 – CAS ROUND 1 –  Waverley College Vs Knox Grammar (13s, 16s & Opens HOME, 14s & 15s AWAY)
Week 7 – CAS ROUND 2 –  Waverley College Vs Cranbrook (13s, 16s & Opens HOME, 14s & 15s AWAY)
Term 2 – Holiday Fixture
Saturday 10 July, 2021
Waverley College Vs St Augustine's (A & B GRADES ONLY – ALL TEAMS HOME)
Term 3 Fixtures
Week 1 – CAS ROUND 3 – Waverley College Vs Barker College (13s, 16s & Opens AWAY, 14s & 15s HOME)
Week 2 – CAS ROUND 4 (FINAL YEAR 12 HOME GAME) – Waverley College Vs St Aloysius' College (13s, 16s & Opens HOME, 14s & 15s AWAY)
Week 3 – CAS ROUND 5 (FINAL ROUND) – Waverley College Vs Trinity Grammar (13s, 16s & Opens AWAY, 14s & 15s HOME)
BBQ/Canteen Roster
A reminder that the Rugby Supporters Club has set up an online roster for the BBQ and Canteen. Noting the season draw listed above, It would be great if parents and supporters could donate any time to helping out (even just an hour), obviously ensuring you do not miss your son's game. 
You can register your interest by going to the Roster for BBQ & Canteen
Lost Property 
Following the only two days of training held last week, before the heavens opened, a number of students did leave items of clothing at Queens Park. A reminder that players need to take extra care of their new uniforms and should ensure that names are placed on all clothing items. We will do our best to try to get any pieces of clothes that are found back to the owner. If items of clothing are not labelled, they will be taken to lost property in the Wellbeing Centre.

Waverley To Win!